Sectional sofas are a great option for any size household. The large sofas are customizable and provide enough seating to fit everyone in the family. When friends are over, sectionals invite them to sit back and relax as you enjoy an evening of entertaining. The sofa's components interlock and can be assembled in various configurations to fit your space and seating needs perfectly.
The most significant factor when purchasing a sectional for a living area is the size of the space. While a sectional sofa is a terrific way to increase seating, its placement should not disrupt the room's traffic flow. Also, the size of the sectional should not overwhelm the space.
Knowing how much room you have is also particularly important for the delivery people. Measure everything so you don't have to send the piece you have your heart set on back to the store. Everything means every inch of the space and your door frame. You want the sectional to make it inside. Otherwise, it's back to the drawing board.
A sizable sectional isn't always the best when hosting events. Instead, try choosing a sectional that can comfortably fit you, your household, and a few visitors. Purchasing a sectional larger than your needs can take away valuable floor space where coffee and side tables can sit. There are some common shapes in the sectional world that you should know before you start shopping. Also Read – Top 4 Decorative Items for Your Home in the Winters
The L-shaped sectionals are comprised of a sofa or loveseat that connects to another loveseat or chaise lounge. L-shaped sectionals are typically the smaller and most popular sofa of the bunch. Place this sectional snugly in the corner of the space, and it will feel as if it's built into the room. That coziness is great for limited spaces, and darker colors add a touch of warmth.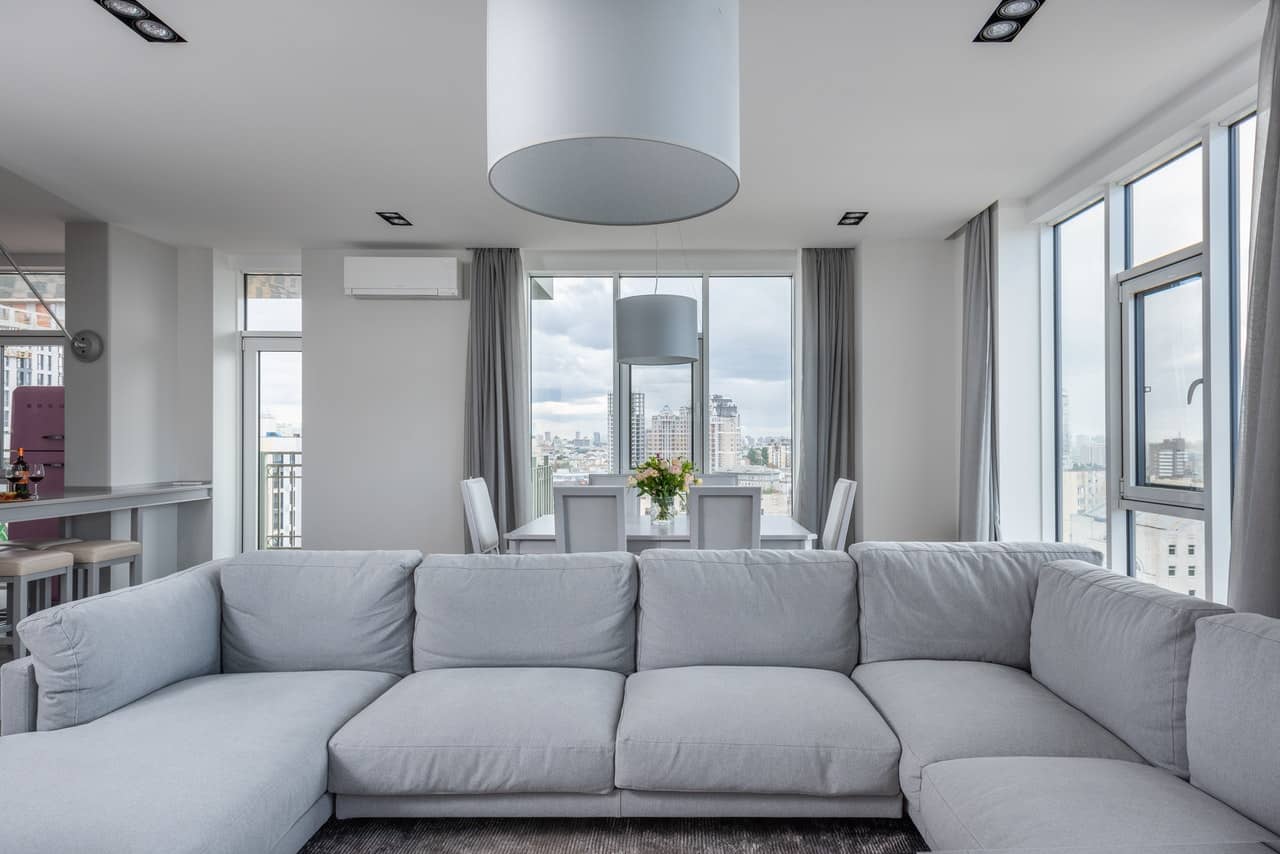 U-shaped sectionals usually seat three to five people with chaise lounges, loveseats, or ottomans extending from both ends. The protruding pieces give the U-shaped sectional a heavier feel than its L-shaped counterpart. That makes them perfect options for homes with open designs and larger rooms. They also encourage those sitting to have an all-inclusive conversation since everyone is face-to-face.
Curved sectionals are wonderful for roomy spaces since the curved sofa cannot be placed flush against the wall. Centering them in the room and creating a stunning seating area will leave guests speechless as they admire your style.
You'll find a variety of standard sectional sofas https://www.1stopbedrooms.com/living/living-room-furniture/sectionals, so order one today for free in-home delivery.
Not only is there a low-cost guarantee, but you can also finance the order. That's right; why pay for the entire sectional today. Keep your finances manageable by making low monthly payments. Choose from name brand manufacturers whose prices have been discounted as much as 75%.
If you have trouble figuring out which style will best fit your home, call a design specialist for a free consultation and share your concerns. They will help you through the buying process and ensure you get the perfect sectional.