Chris Burrous Lifestyle And Income Details
Chris Burrous was born on January 11, 1975, in Santa Clara County, California, the USA as Christopher Rocky Burrous. He was married to Mai Do-Burrous. He died on December 27, 2018, in Glendale, Los Angeles, California.
Chris Burrous was an American Television personality, who co-anchored the KTLA 5 Morning News on weekends. He was also seen reporting on breaking news during the week. Previously, he had his stints on WIPX-TV, New York City, and KGET-TV, California.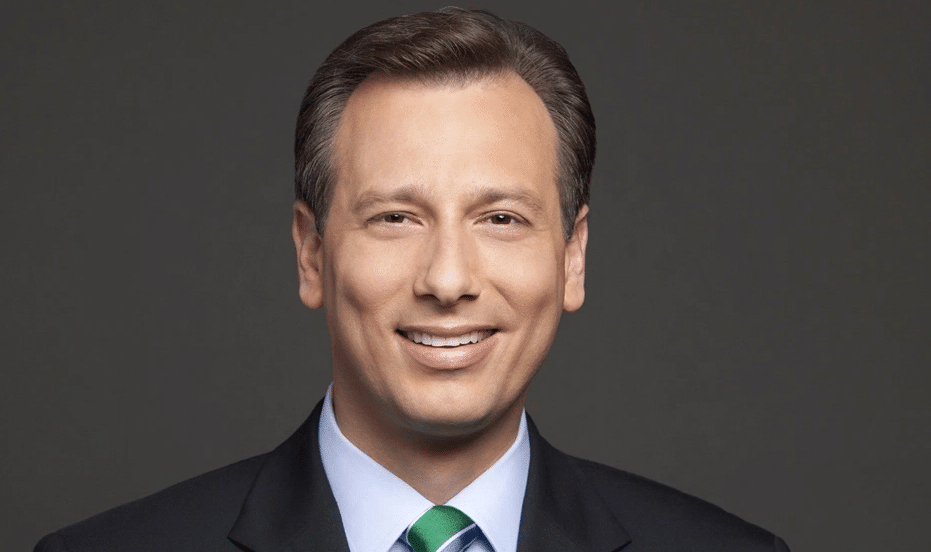 Chris not only basked the sunlight of his illustrious media career but also enjoyed every inch of his resounding romantic life. Burrous enjoyed a delightful marriage journey with his beautiful wife. Besides, he was the proud father of his beautiful daughter.
Chris Burrous Wife
Chris was a married man. His wife was Mai-Do Burrous. According to sources, the duo dated for a year and married in October 2003. They first met at Bakersfield, California, when he was on KGET-TV. From this relationship, they were blessed with a child, a daughter named Isabella Burrous, who came to life in July 2009.
Chris was a son of a NASA engineer and a Central Valley farmer. However, he never mentioned his parent's identity publicly. Talking about his family, Chris and Mai-Do were blessed with Isabella Burrous, their daughter.
Chris Burrous Lifestyle Facts
Chris Burrous endeared himself to many with his Burrous Bites, a segment where he introduced viewers to the best-hidden eating spots in the city. All these made the show quite popular and culminated in its extension to the weekends. Asides his anchor work, Chris Burrous was also a seasoned reporter. He covered various breaking news items such as the mass shootings at Thousand Oaks Borderline Bar & Grill as well as regional wildfires.
Burrous's career was however not without some controversies. The L.A. native got into a spat with famed radio personality, Rush Limbaugh, in 2007. Burrous had conducted a poll asking his viewers if they thought a song that Limbaugh played on his radio show was racist. Limbaugh responded by polling his listeners on whether Burrous and his team were "morons".
Chris Burrous Sweatergate
Chris Burrous drew a massive hit in May 2016 when he handed the KTLA 5 meteorologist, Liberte Chan a sweater to cover up her short dress while she was continuing her weather report.
At first, Chris insisted that the station had been getting regular phone calls about the dress of Liberte. However, he later confirmed that he was joking. The funny incident was later named 'sweater game.'
Chris Burrous Networth
Chris Burrous launched his career two-decades ago after graduating from Chapman University with a degree in broadcasting journalism. In 2011, he came to KTLA after spending 14 years as a reporter and anchor at news stations across the US. It was mainly in California's Central Valley as one of his parents was from there.
The KTLA news anchor earns an average salary of $142,873 per year and the annual payroll range between $142,863 to $142,893. The estimated net worth of Chris was $o.5 million.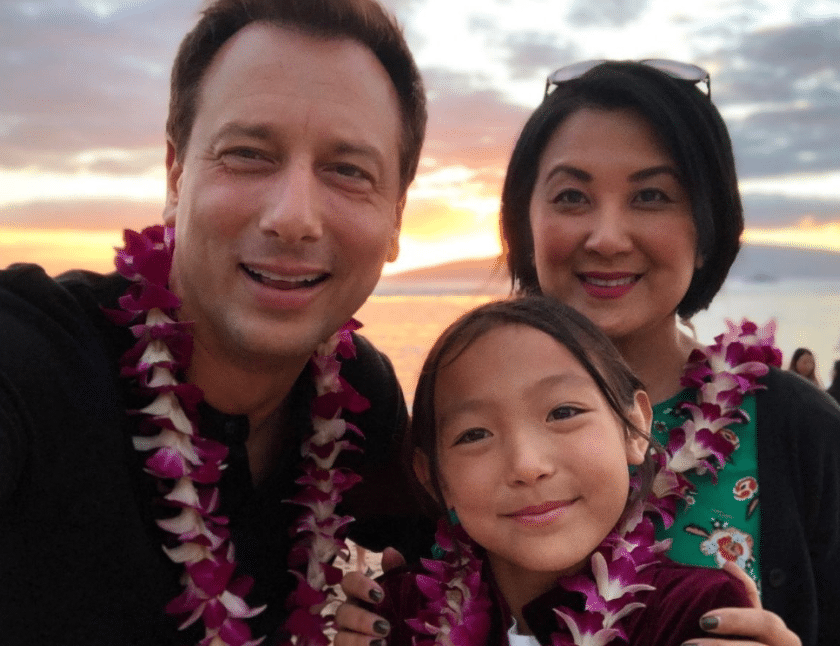 He co-anchored the KTLA 5 Morning News on weekends and made his appearance reporting on the breaking news during the weekdays. He reported alongside Lynette Romero. American reporter Sam Rubin and Henry DiCarlo are also associated with the network.
Chris Burrous KTLA
KTLA anchor and reporter Chris Burrous was found to have died from methamphetamine toxicity, according to a Los Angeles County coroner's report released Friday. Burrous, who was 43, died on the afternoon of Dec. 27 after being found unresponsive at a Days Inn in Glendale with a male companion, according to authorities. The Glendale Police Department initially said they were investigating Burrous's death as a suspected overdose.
Read Also: How To Become A Debutante
No criminal charges were filed against the friend, who police say administered aid before first responders arrived at the scene. Burrous was then taken to a local hospital where he was pronounced dead a short time later. Burrous earned a broadcast journalism degree from Chapman University, and joined KTLA in 2011 after 14 years as a reporter and anchor at news stations across the country, mostly in the Central Valley.
Burrous helped expand "Morning News" to a seven-day program, anchoring weekends and covering breaking news on weekday mornings, the station said.
Who Is The Guy With Chris Burrous?
An investigative report on KTLA anchor Chris Burrous has determined that his cause of death was attributed to methamphetamine toxicity, according to the Los Angeles County Coroner's Office. Burrous, 43, was found unconscious at a motel in Glendale, Calif on December 27, and later died at the hospital.
How Did Chris Burroughs Die?
The coroner said hypertensive and atherosclerotic cardiovascular disease were also factors in his death. The coroner's investigative report said Burrous was taking methamphetamine during a sexual encounter at the motel, including inserting the drug into his rectum.
Where Did Chris Burrous Live?
Burrous, who lived in the Porter Ranch area of the San Fernando Valley, moved to KTLA after a year at WPIX-TV because he wanted his daughter to grow up close to his family.
How Old Is Chris Burrous?
43 years (1975–2018)