Getting your male friend, boyfriend, or husband the perfect gift can be an overwhelming process. This is because there are many gifts to choose from and you may not know their taste. We have several gifts starting from fashion, electronics, furniture and others you can buy for him. But will they meet their expectations? Many women or friends end up having one question: What can I buy for him? Some will end up getting the most expensive gifts which don't serve the purpose. What should one consider?
This article will discuss some of the crucial factors you need to study before purchasing that gift. Here is the list. Suggested – Chloe Dykstra Fashion And Shows
1. Chose A Gift That Matches Their Interests
What are their interests? Is it fashion, sports, electronics, modern gadgets? If you want to find the perfect gift for him, you have to match it with their interest. How does one learn their interest? Learning someone's interest means you need to spend time with them. You have to understand what they like and their interests to come up with a better decision. You can either spend the weekend together or go shopping and analyze their interests. Be observant of their talks and the things they admire while on your trip. When you complete this move, go ahead and buy something that you think matches their passion and interest.
2. Get Something Useful
Most gift items are always for fun or have short term use. What if you buy something useful for him? Instead of buying expensive flowers, he will see and discard after some days, get them a watch or a wine for their birthday. According to gift masters from ManlyManCo.com, such gifts will help them do a thing or two, including celebrating their day; thus, it won't go to waste. The thing should remind him of you anytime they use it and create an impact in their lives. Ensure the item at least matches one of their interests or passions. It should be more of a need rather than a luxury. This ensures you don't waste your money buying gifts that will be discarded after a one-day use.
3. Ask The Hard Question
If you feel that it's difficult knowing their passion and interest, you can pop the question straight to their face. Ask him the kind of gift he needs. To create the surprise for the gift, you shouldn't ask the question directly, but in a twisted way. You can start by inquiring about their likes and interests or telling them you will buy a gift in the future, but they should suggest what they need. Some will go straight to the item they need, while others will give several options which you can consider depending on availability and your budget. You can then keep the list to buy subsequent gifts in the future. The good thing about gift items is that they keep on upgrading. As times go by, you can buy more advanced, classy gifts to compliment the previous one.
4. Ask Friends For Ideas
Are you friends with his friends or family members? If so, you can use them to know the perfect gift for him. His friends or family members have a clue about what he likes and his interests. This will be a perfect surprise since they will wonder how you knew about their favorite item. It will also uplift your relationship since it will prove that you know him better. If you want it to be a surprise, you need to create some confidentiality with the friends or family members. They shouldn't tell him that you asked for their favorite gifts or interests.
5. Get Out Of Tangible Items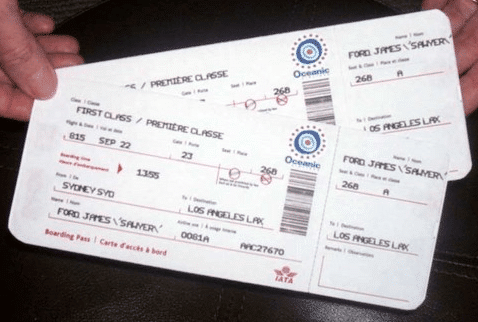 You might be buying your boyfriend a watch, a pair of shoes or even a car. That's quite an obvious gift which others are buying for their men too. What if you get out of the way and concentrate on non-tangible gifts? You can buy them a match ticket, an air travel ticket or book for them a vacation to enjoy themselves. Other than the gifts proving to be unique, they will keep reminding them of some favorable moments they had once in their lifetime. These intangible gifts create more impact than tangible ones. Anyone can buy you a watch, a shirt, shoes or any other thing. It's only your loved one or someone close who can pay for your air ticket, book a vacation and give you a lifetime experience.
You can consider other important factors: copying from whatever they have, becoming innovative, and doing some research. A gift shouldn't be any other thing. It should be an item that matches taste, preference, and something that's not readily available on any given day. It should be something unique that stands from the rest. Getting your loved one something worthy also helps to strengthen your relationship.
MORE FOR YOU:
Buying A New Smartwatch This 2021? Here Are The Features You Should Aim For