Caring for a senior can be a very enriching experience, for both the caregiver and the aging adult. Because seniors often have to cope with their loss of mobility and independence, it's important to ensure that they enjoy a good quality of life during their later years. As such, helping to improve their everyday life can effectively make them happier, healthier, and far less prone to cognitive decline. In this dedicated guide, we highlight some simple ways you can care for your elders and contribute to their physical and emotional wellbeing.
1. Encourage Regular Physical Activity
Whenever you're visiting your beloved elder in their home, do your best to encourage some form of physical exercise. Doing so stimulates blood flow, promotes mobility, and improves cardiovascular health significantly. A simple slow walk around the neighborhood, chair yoga, or clapping hands to music can also relieve symptoms of stress, anxiety, depression, as well as build their stamina and enhance the quality of their sleep. Always make sure they're taking it slow to avoid over-exhaustion and keep them well-hydrated. Also Read – Handy Tools That Will Make Your Online Shopping Experience Better
2. Help Keep Their Minds Active
Cognitive decline is a common condition that affects most aging adults over the age of 75. To prevent the appearance of diseases like Alzheimer's and dementia, you can help them by stimulating their mind in various ways. For instance, offer them a book from their favorite author, get them crossword puzzles, or introduce them to sudoku. This will improve their cognitive function, keep their curiosity alive, and alleviate boredom and monotony.
3. Improve Safety and Organization
For those who choose not to join a specialized facility, making your elder's house senior-proof can go a long way in bettering their quality of life and preventing accidents. Organizing and labeling different items and areas in their home will help with navigation, promote convenience, and maximize safety. It's also a good idea to look into senior shopping carts if they still enjoy going to the store or visiting their local farmers' market. Be sure to check out some comparative guides to choose the most fitting one.
4. Assist Them With Financial Management
Don't let your beloved elders worry over how they're going to manage their money at their age. Lend a helping hand and offer to manage their portfolio, investments, and assets, or enlist a certified financial planner to do so. You may need power of attorney to exercise control over their finances, with their accord. Help establish weekly budgets, ensure that all caregiver expenses are tended to, and make sure all their bills are paid in due time. This is bound to take a load off their shoulders.
5. Secure Great In-Home Care
Since you have your own responsibilities to see to and cannot be with your elder at all times, take it upon yourself to hire a dedicated in-home caregiver. It's always best to contact several agencies and interview several candidates before choosing someone. Be sure to provide them with as much knowledge possible about your elder, their hobbies, interests, and also some suggested activities. Follow up with the caregiver on a regular basis to ensure they see to all your senior's needs.
6. Enlist a Geriatric Care Manager
A geriatric care manager (GRC) can assess the elder's health, suggest care plans, and provide continuous monitoring to ensure their medical wellbeing. They act as essential intermediaries between the seniors and their doctors. This prevents you from having to closely monitor their health status yourself, resting assured that a professional is taking care of it.
7. Help Them Stay Connected
Because of their lack of autonomy, elders are often prone to isolation and loneliness, which can have serious consequences on their mental wellbeing. As such, one of the best things you can do is help them stay connected with their community, whether it's family members, close friends, or next-door neighbors. Make them feel included. Suggested – How to Choose the Mattress That's Perfect for Your Needs
8. Make Them Feel Loved and Needed
Lastly, but importantly, the one thing aging seniors need is a sense of belonging. Don't let them get used to the idea that no one needs them any longer, just because they're old; making them feel valued and loved can go a long way in boosting their spirits and promoting. Schedule family visits, so everyone can enjoy some quality time with grandma!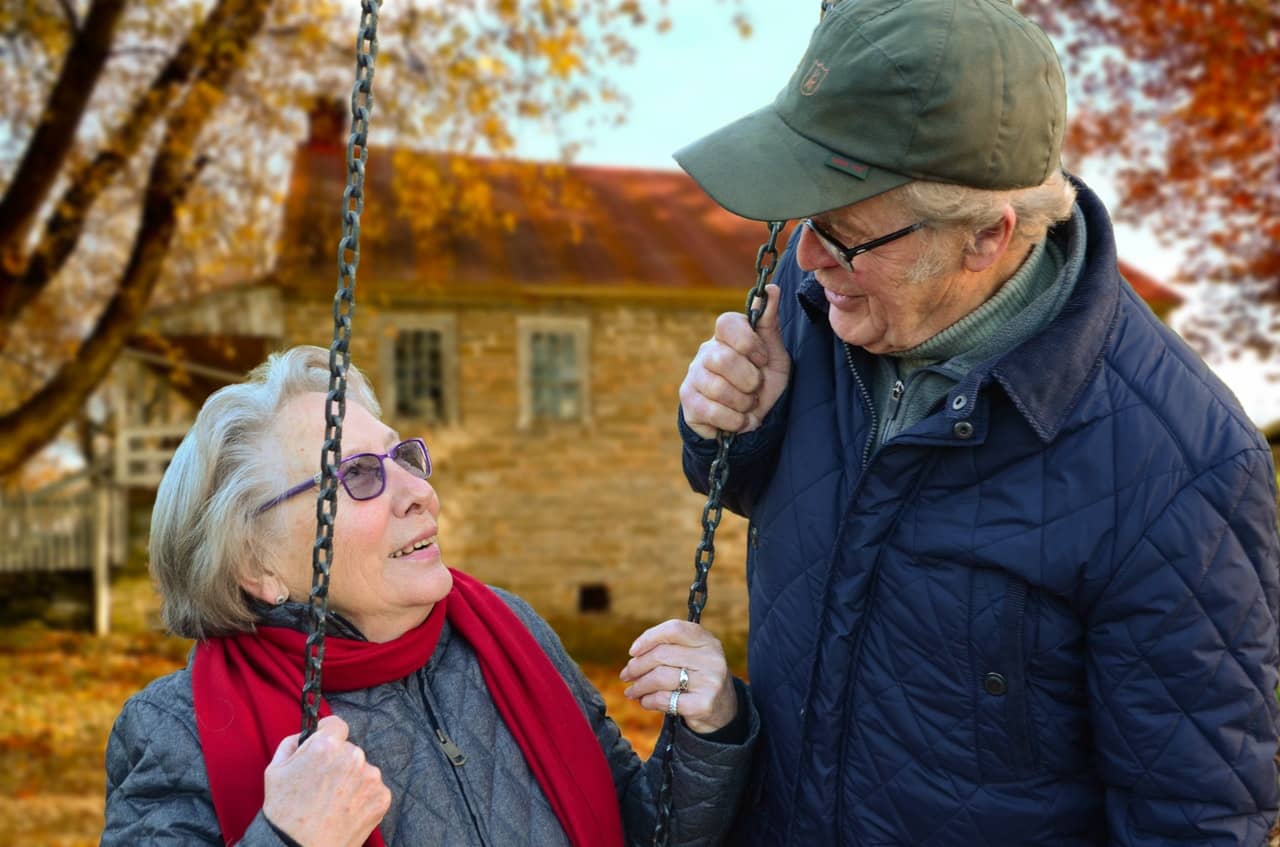 At the end of the day, helping an elder achieve a better and more rewarding quality of life often comes down to the little things. When you visit them often, organize their home, and get them all the assistance they need, you can guarantee that they live their last years happy and fulfilled.
Related – How to Easily Improve Your Clothes Washing Experience