Summer would not be complete without trendy summer accessories. There are a few accessories fit for the summertime that will make you look effortlessly chic. If you want to find out what the trendiest summer essentials are, keep on reading the list below and be sure that you will be a fashion icon of your neighborhood.
Summer Scarf
Scarves are always the best option to add color to a plain outfit or spice up a simple attire. Whenever you add a scarf to your outfit, it goes from barely okay to chic and trendy. A light summer scarf is a great accessory that will make you look more stylish and your outfits look more thought of. When picking out scarves, go with summery shades like yellow and lilac, and choose a summer pattern that you like. One scarf can be tied or styled in multiple ways, which makes them incredibly functional and convenient.
Bucket Hat
Ever since winter 2019, bucket hats have been a trend and they are planning to stay at the top of the summer accessory list. Bucket hats, also known as fishermen hats, have gained so much popularity over the past couple of years and it's undeniable how much the little addition elevates the entire outfit. Bucket hats come in different sizes and patterns, and your choices can be based on your preference, but since it is summer, brighter and summery colors are always preferred. When choosing your colors, consider what colors compliment your skin tone, your hair color, and your eyes. There are different hat options like straw hats, which are elegant and fabulous. Numerous hat selections are trending this summer, so make sure that you browse your options.
Sunglasses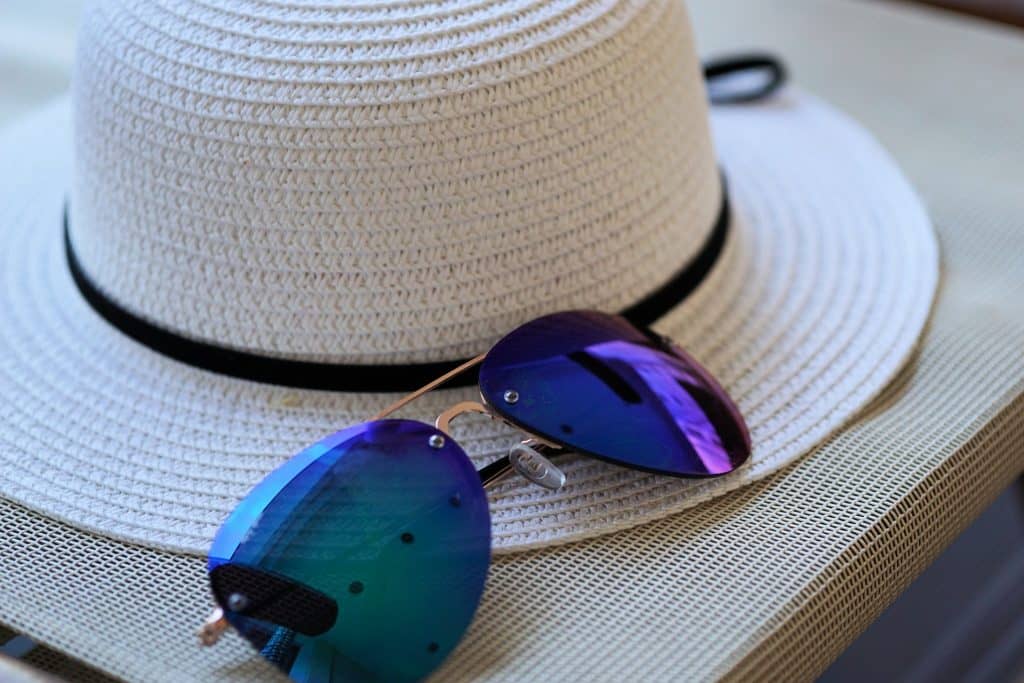 Sunglasses are an accessory that will look great in the four seasons, but when it comes to summer, they are a basic summer necessity. A good pair of shades is important to protect your eyes from the harmful sun rays. Apart from their functionality, a good pair of designer sunglasses make you look stylish and cool in a very simple and sophisticated way. Old styles are trending now, especially the cat-eyed 60s sunglasses. It is best that you purchase a few pairs to have different style options for different occasions.
Statement Earrings
There could never be a better addition to your outfit than statement jewelry. Statement jewelry has been widely trending, but especially statement earrings because they almost go with everything. Statement earrings take your outfit from being simple and cute to bold and daring. You can get your own choices of earrings collection and make sure to get different styles and color palettes to have a variety of options that will last you the entire summer. Pairing a pair of bold earrings with your favorite tank top or off-the-shoulder top and a good hairdo will be summer perfect.
Baguette Bag
Baguette bags became popular in the late 90s and early 2000s, but they have been trending for over a year now. Baguette bags are small compact handbags and they are perfect for the summertime. Despite being small, they are big enough that you can fit your wallet, phone, makeup, and travel-size perfume. These bags are the perfect size for a summer outing and they are a great addition to your outfit. You can make your outfit look cool and trendy by adding just one practical accessory. It is recommended that you go for a basic color like black or white to be able to wear it with different outfits and colorful summer tops.
Slides
You can always go for the typical summer flip-flops, but slides give you a more classy and elegant look. Slides are a great addition to your basic summer top and shorts, they are amazing when paired with dresses, and they still look great with just jeans and a button-up. Slides can basically be paired with everything and still look good which is what makes them the perfect summer accessory. Make sure you get two or three pairs to be able to pair them with different outfits for different times. Don't forget to pick out a pair for your beach time.
Accessories play a huge role in how good or bad your outfit looks. You can have an entire outfit look different by just adding an accessory here and there. To ensure you have the perfect summer outfit, don't go overboard with your accessories. Stick to one color scheme with your outfits, or go simple. An example of going simple is to remove the hat if you're wearing big and colorful statement earrings.