Staying hydrated is very important in our daily lives. It doesn't matter if you're at a school, the gym, or doing your routine jog, it's always good to have your own water bottle with you wherever you go.
If you're looking for the perfect water bottle, then you're in luck. Today we're going to be discussing the top qualities a water bottle should possess. The top qualities you should look for before buying a water bottle are as below.
1. The Size
The size of the bottle is a pretty obvious reason. Ever went for a jog and the water finished after taking a sip or two? This is due to the fact that you need to choose the best size of a water bottle for your desired activity. The water bottles vary from 16 to 32 ounces. 16 being the lightest and durable. If you're sitting at your desk in your office and you don't have to worry about access to water, then a 16-ounce water bottle is perfect for you. However, if you're a person who has no direct access to water then you may want to go for a bigger-sized bottle. It goes without saying that if you're a busy person who does both types of things, hikes on weekends or goes on long jogs then you should have both of these sizes.
2. The Material
The material of the bottle is a debatable topic. Plastic bottles are light and durable but they have their drawbacks as well. If you talk about steel bottles then you already know about the fact that they are insulated. As shown with the options found at Iron Flask Inc., there are a huge range of insulated water bottles available on the market in different shapes and sizes. However, they have their drawbacks as well. Steel bottles acquire dent easily and due to the fact that they carry more water, they're much heavier than those made with plastic material. Plastic bottles have a huge disadvantage. You must've heard that chemicals leak and enter the bottle. Well, it's not a rumor it's actually true. Secondly, due to plastic pollution, most plastic products are avoided.
3. The Shape
The shape is a very important feature of the bottle. If you work in an office and sit at your desk all day long you'd probably want to go with a small slender type bottle which is lightweight and you can use it daily. However, if you're a guy who's into cycling or hiking, this bottle isn't right for you. You'd want a much sizeable and heavier bottle that could carry more water and insulate it in rising temperature conditions. The shape of the bottle depends upon the activity you're involved in.
4. The Lid
The lid has its own importance. It's actually the lid that provides ease when you're drinking water from the bottle. Water bottles come with various types of lids. It actually depends upon the activity you're doing. If you're cycling and you want to drink water while cycling then a nozzle lid would be the best for you. If you're more of a hiking person and don't want to risk spilling or losing your water then a screw-on lid is right for you. If you constantly drink water the entire day then a flip-up switch is the right choice for you. The lid will affect your motivation to drink from the bottle so make sure you choose the right one. Also Read – How to Choose the Perfect Mattress
5. Easy Cleaning
What's the point of buying a water bottle you can't even clean properly? You need a bottle which is easy to clean so when the time comes you don't have any problem opening the lid and cleaning it. Not washing the bottle won't automatically create germs but it's in reality unhygienic.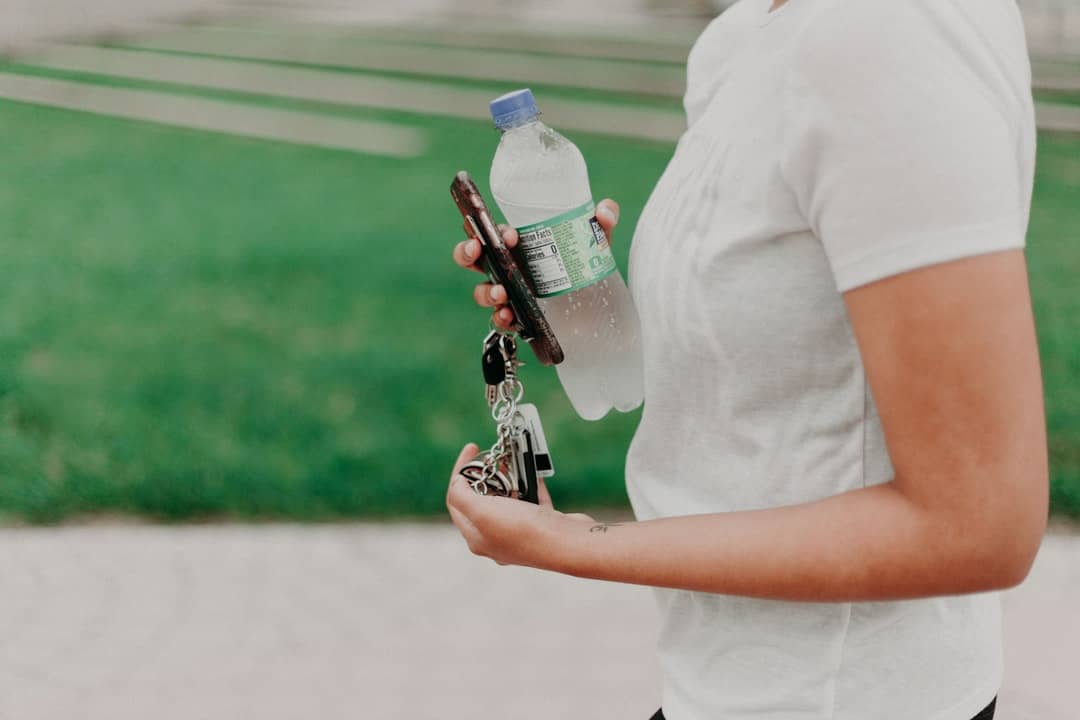 Make sure the water bottle is made of such a material that can handle hot water. You won't want any residue left every time you take a sip from the bottle. These residues make the water lose its original aroma and give an unhygienic smell. Make sure you get a Dish-Washer safe bottle for this purpose as they're tested in high temperatures.
Water bottles are essential for almost every activity you do nowadays. Even if you're sitting idle on your desk, you need a bottle to take a sip or two. Choosing the right bottle is not that difficult a task. Following these simple tricks will ensure that you choose the perfect bottle for you. If you're involved in more than one activity then it's no harm buying more than one bottle. With so many qualities to look for in a water bottle make sure that the bottle serves your needs perfectly.